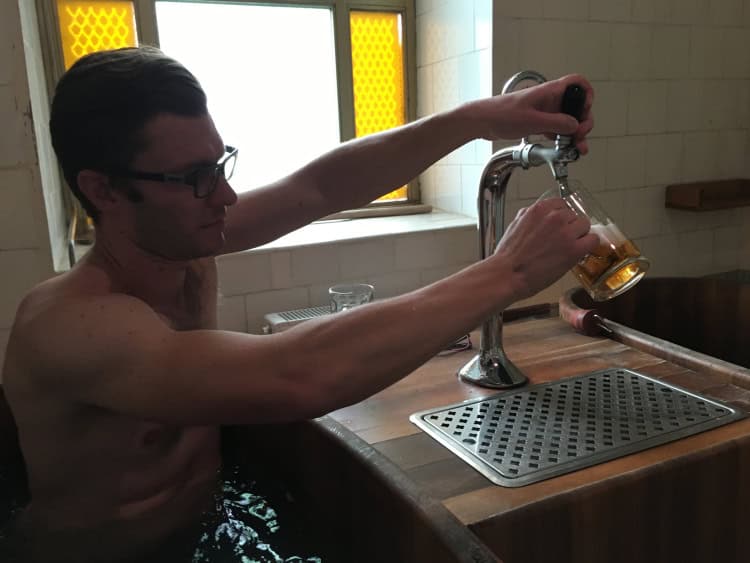 Special thanks to the Littleboys, Big World blog for choosing the Thermal Beerspa as the location of their birthday celebration. Lets see how they felt after the spa treatment.
We had heard rumors about some amazing beer spas around Europe. This inspired me to look at what was available in Budapest and we found the Thermal Beer Spa. This spa is located in the famous Szechenyi thermal baths complex, which is one of the top attractions in Budapest.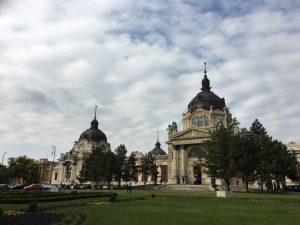 We weren't sure what to expect. We booked a tub for 2 and off we went. When we arrived the friendly staff led us to our room.
The tub was filled with warm mineral water and the staff added malt, beer yeast, hops, and beer salt while explaining the benefits of each. I heard something about helping with relaxation and better skin. To be honest though, I was distracted by the beer tap that was located right next to the tub.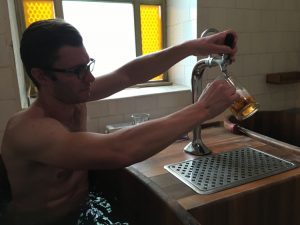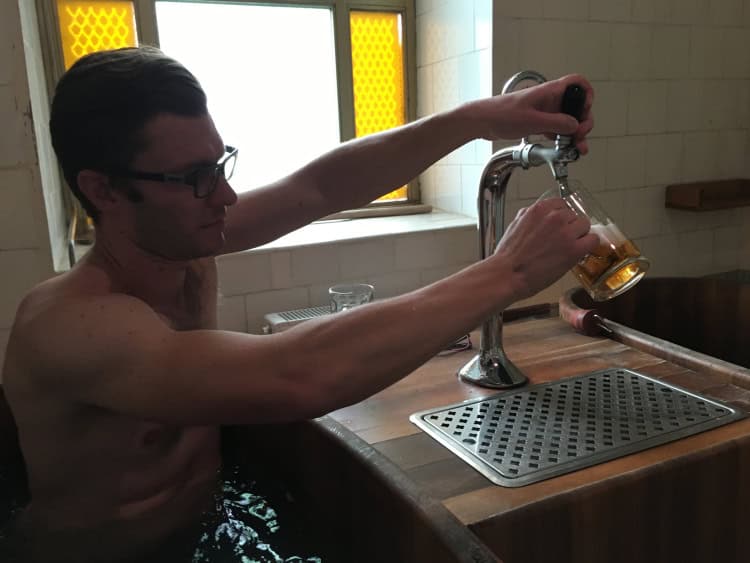 We spent 45 minutes enjoying the warm water, the cold beer and the peace and quiet. Special thank you to my mother-in-law for watching the kiddos while we had our little outing.  I mentioned that it was hubby's birthday and the staff added this sign to our appetizer (read: white bread with paprika spread) and played a Hungarian pop version of Happy Birthday over the speakers.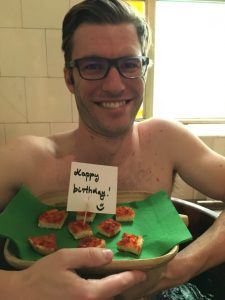 source: https://littleboysbigworld.com/2018/11/15/budapest-beer-spa/