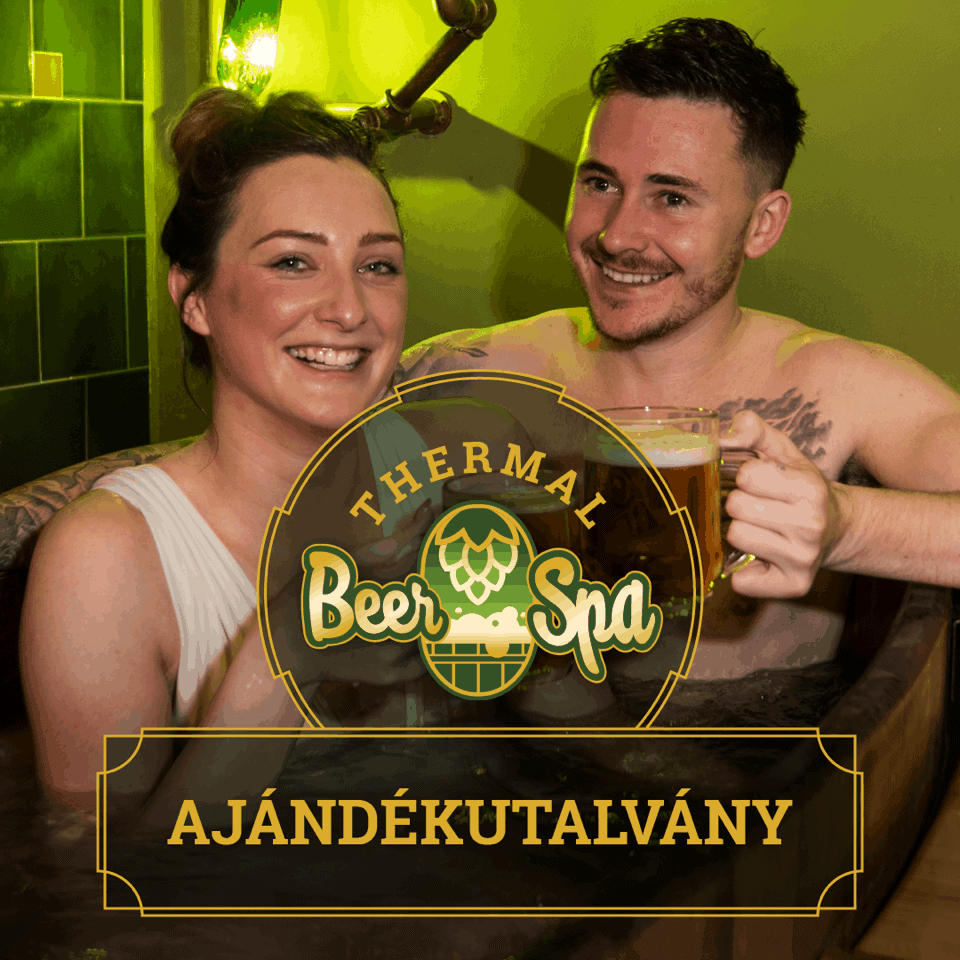 Gift Card for the Beer Spa
Gift cards can be purchased for our Beer Spas.
The voucher can be redeemed for up to two years after the date of purchase.
The voucher entitles the owner to one session at the Thermal Beer Spa in Széchenyi or Lukács Baths. It can be used on any Beer Bath product.
After the purchase, we will send the voucher by e-mail with a coupon code with which the recipient can book an appointment on our website.
Beer Spa session for 1 person: 17.000 HUF
Beer Spa session for 2 persons: 34.000 HUF
Beer Spa session for 2 persons + Széchenyi ticket: 50.700 HUF