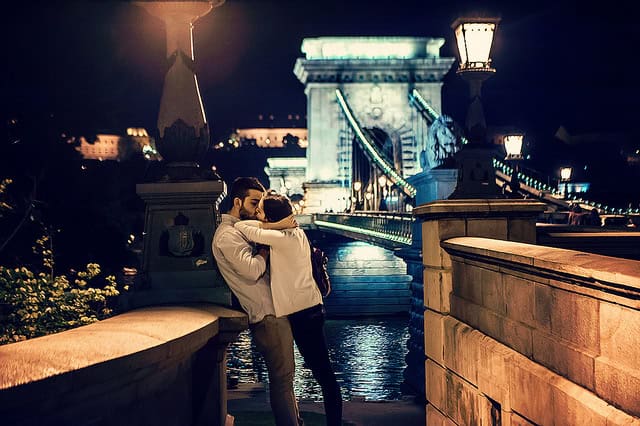 Spending Valentines day in Budapest?  You don't know what to do and where to go?  Well we've got you covered.  Try one of these activities with your love, BFF or solo.
The capital city of Hungary offers lots of attractive opportunities when it comes to  date ideas.
 Start the day with a brunch
Brunching is the new to do if you come to town. Start the day at Törökméz one of the best local coffee and breakfast places. It is located on the Buda side of the city. They are a small family company with a cozy atmosphere and a friendly vibe.  They have a wide selection of breakfast options even if your vegan or vegetarian you can try their vegan french toast or just have a coffee with one of the  plant based milk options.
Directions: Budapest, Margit utca 27, 1023
https://www.instagram.com/torokmezbuda
2.   Go on a city walk Gül baba 's tomb
Not so far from Törökméz there is this cool spot which isn't so hyped like the Buda castle so there is a chance you won't run into lots of tourists here.  Gül baba's tomb is newly renovated turkish tumb from the 16. century.  The tumb is a pilgrimage destination and a beautiful location if you just want to have a quite morning stroll.  From the site you can have an amazing view over the city.  Order your coffee for to go and explore.
Directions: Budapest, Mecset u. 14, 1023
3.   Visit the Széchenyi spa
Winter time is the best time of the year to go and relax at Budapest's most famous thermal spa. The outdoor pools look pretty tempting with the "vapour clouds " so you can easily chill out.  There are several saunas and steam rooms or you can even book a massage. So when you leave the place you feel renewed and fully relaxed.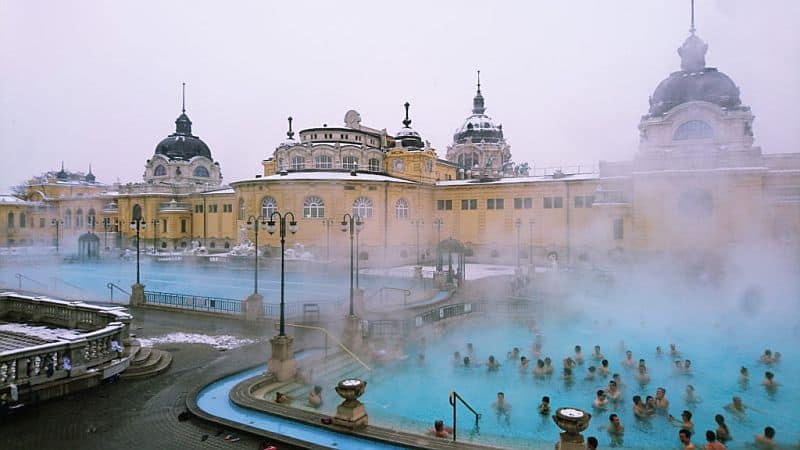 Directions: Budapest, Állatkerti krt. 9-11, 1146
If you are a huge beer lover or even if you're not but don't want to miss out on this new stream idea book a session for a beer spa treatment.  Have countless glasses of beer and enjoy a couple sized  wooden hot tub with beer ingredients added to your water. You can book a session online or on the spot.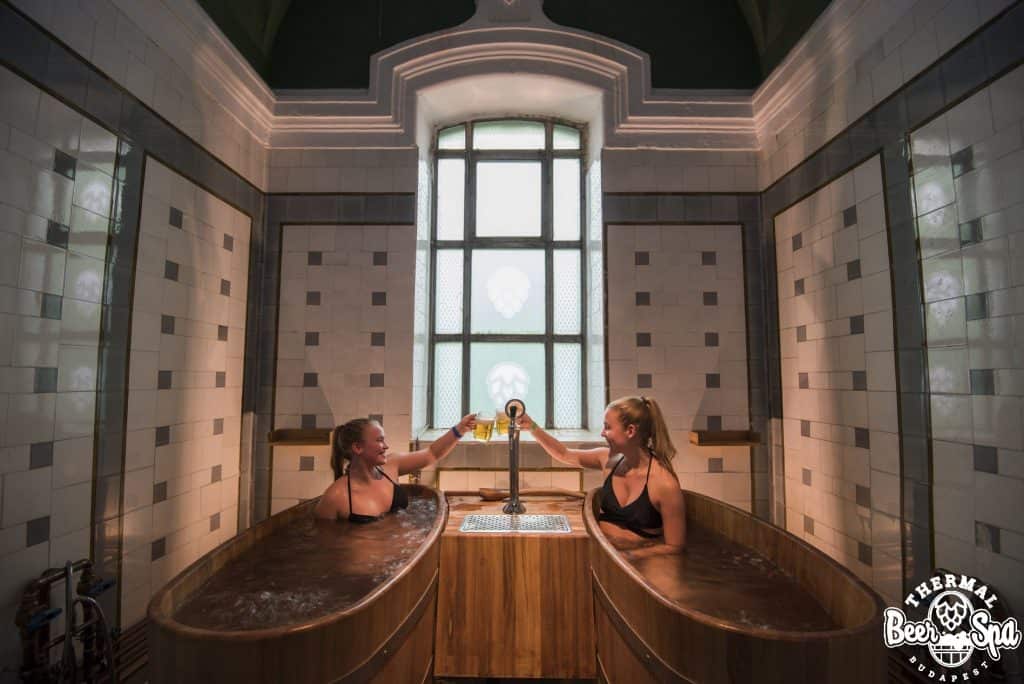 Directions: Budapest, Állatkerti krt. 9-11, 1146
5.   Arany tacskó
Finish the day at Arany tacskó which means golden dachshund isn't it cute?  This family owned small bistro gives a Parisian feel in the heart of the city. The cuisine combines traditional Hungarian  food and seasonal simple dishes.  When you walk in you have the feeling of  being at your granny's house which gives a unique cozy feel.
Directions: Budapest, Lósy Imre u. 2, 1083
https://www.facebook.com/aranytacsko