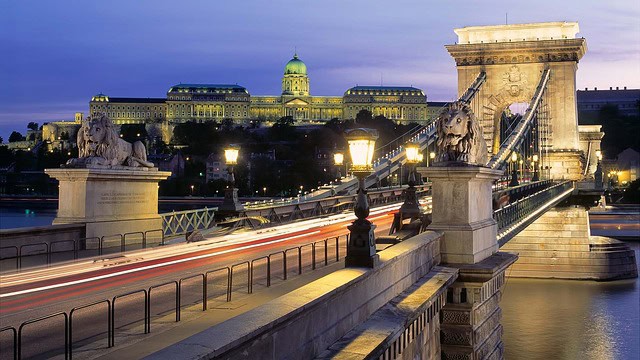 If you want to have cool sightseeing tours in Budapest try these 4 ways to explore the city!
Budapest is said to be a cheap destination so why would you spend thousands on sightseeing tours when you can discover the city with only one daily ticket. The 24-hour travelcard for the public transportation costs 1 650 HUF (if you stay longer go for the 72-hour or 7-day travelcard), it's valid for the buses, trams and metros. Here we are going to show you 4 ways to use the public transport instead of the expensive sightseeing tours.

Metro1
It is the third oldest rapid transit rail line worldwide of any type to exclusively use
electric traction
and the first on the European mainland, it was built in 1896. The stations are beautiful and it stops at some of the highlights of Budapest. It stops at the Opera, Oktogon,Hero's Square just to mention a few. You can also get off at the Széchenyi Thermal Bath and try the Beer Spa! 

Public Transport Boat
Did you know that you can use the public transport boat on workdays with your 24-hour travelcard or even with a single ticket (350 HUF)? The lines are called D11 and D12 and the go from the Árpád Bridge all the way down to the Petőfi Bridge. Explore the city from the river! On the workdays you can use your daily ticket but on the weekends it costs 750 HUF.

Tram 2
Hopping on tram 2 is considered one of the most beautiful and cheapest ways of sight-seeing in Budapest, as it goes by the riverside of Danube, driving you through the iconic buildings from Jászai Mari Square to the National Theatre. It is advised to look to your left and right, too, when going in either direction as the tram goes by the Parliament, the Gresham Palace, Chain Bridge and even under Elizabeth Bridge. On the other side of the Danube the Buda Hills can be seen as well as the Castle District and Gellért Bath.

Tram 41
This line is a twin line of Tram 2 but it goes on the other side of the city, in Buda. It stops in front of three differ
ent thermal baths (Szent Lukács Bath, Rudas Bath and Gellért Bath).
Tram 41 across the river entices all for a ride to see the splendid sights of Pest as well, such as the Parliament, the beautiful bridges, and some century-old buildings.
source: