The Beerspa Session
Our Beer Spa Hosts will greet you with a smile at the desk, then purchase your day ticket on your behalf. This includes your 45 minute Beer Spa session plus (optionally) an all day pass into the great Széchenyi Bath or Lukacs Bath. Both Public Bathes are over 100 years old whih a great selection of thermal pools plus a myriad of steam rooms and saunas at various temperatures.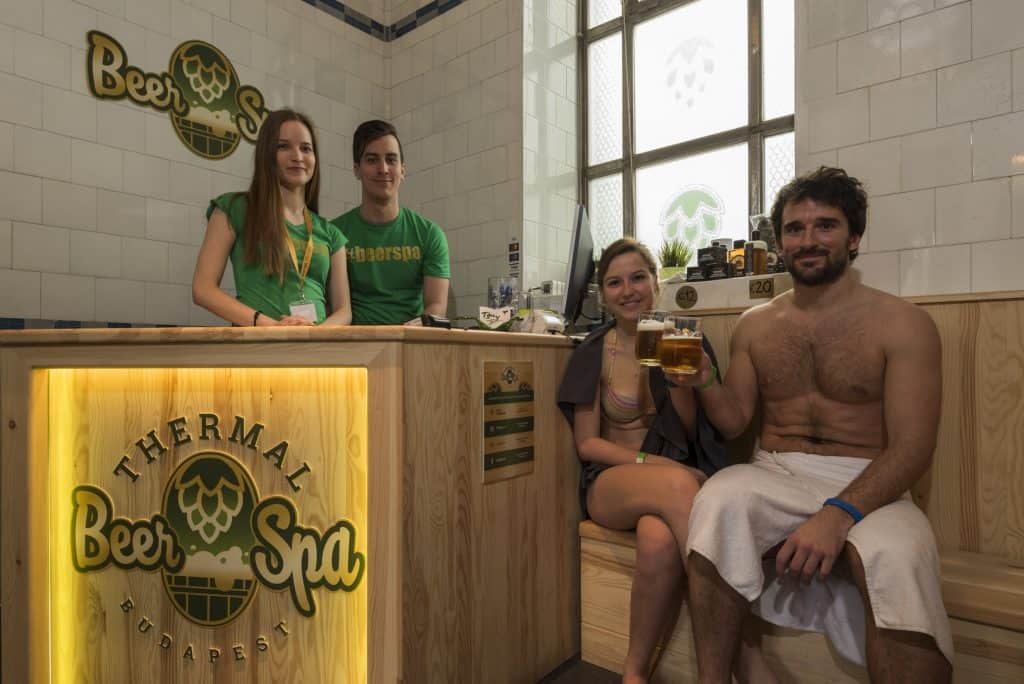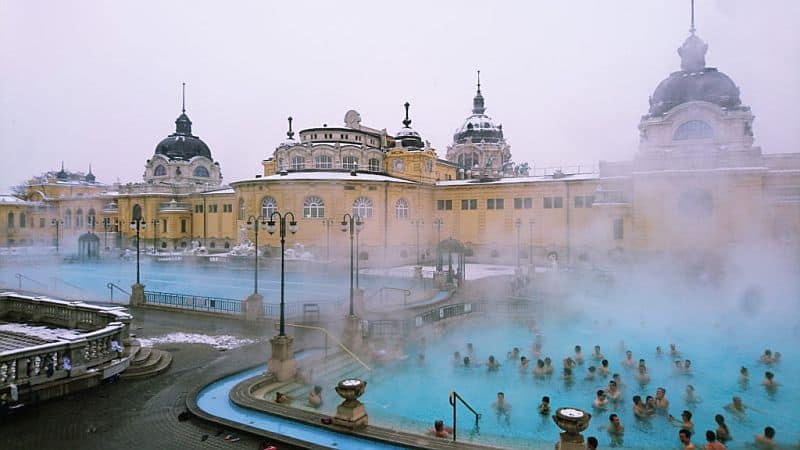 You will be shown to your private, lockable cabin where you get changed and leave your belongings while you're enjoying the waters. You can take your camera/phone with you to get some great snaps, but do keep it with you at all times so it doesn't go walkies.
The Bath Master will show you the dry ingredients: hops, malt, yeast and a beer salt that are added to your wooden bathtub filled with 36 degree hot medicinal water.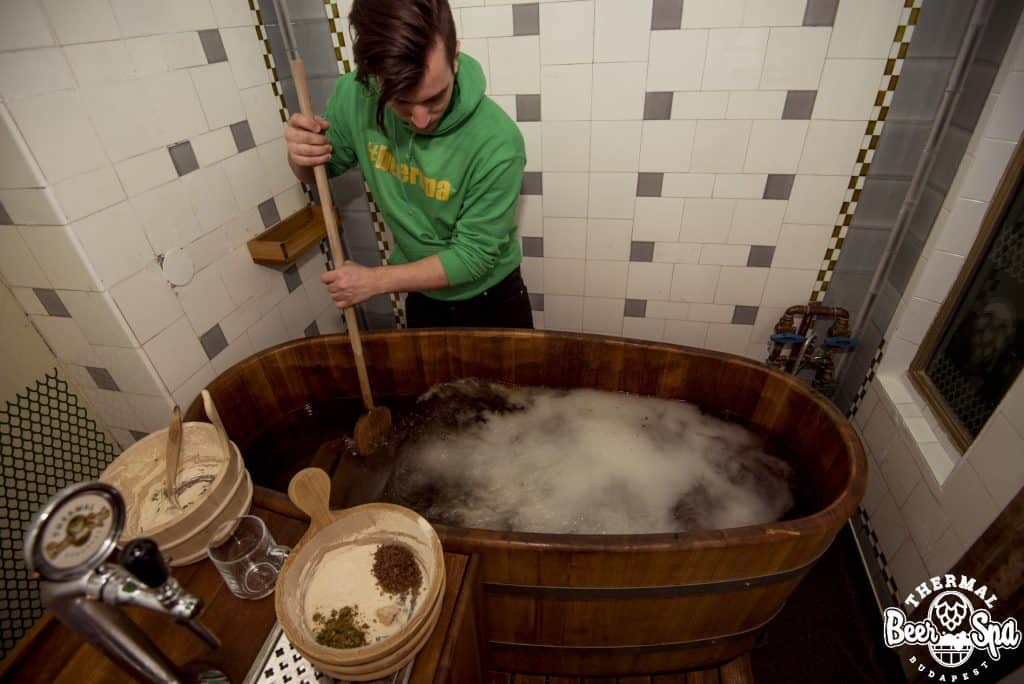 The hops are probably the most well known ingredient of beer so it's no surprise that this is the one that relaxes you.
Malt is full of vitamin B which is great for your skin and will leave you baby smooth.
Yeast is also full of vitamins, those of which are particularly beneficial to your nails and hair. The beer yeast does not have any active mushrooms only vitamins.
Finally we have the beer salt; this is special salt we ship in all the way from Czech Republic. It has the standard ingredients of beer in it plus it smells lush. So don't fear- you don't end up smelling like a brewery!
The Bath Master will stir these ingredients into your bathtub with a big spoon and explain how to use a beer tap.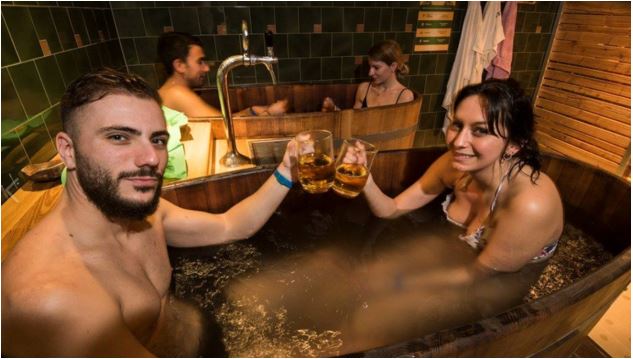 We're sure you know how to pull your beer though right? The wondrous beer tap is right next to your bath tub so you barely have to move from your place of comfort. The tubs have seats at either end so even the long legged amongst you will be able to stretch out and relax without getting toes in places where toes should not be.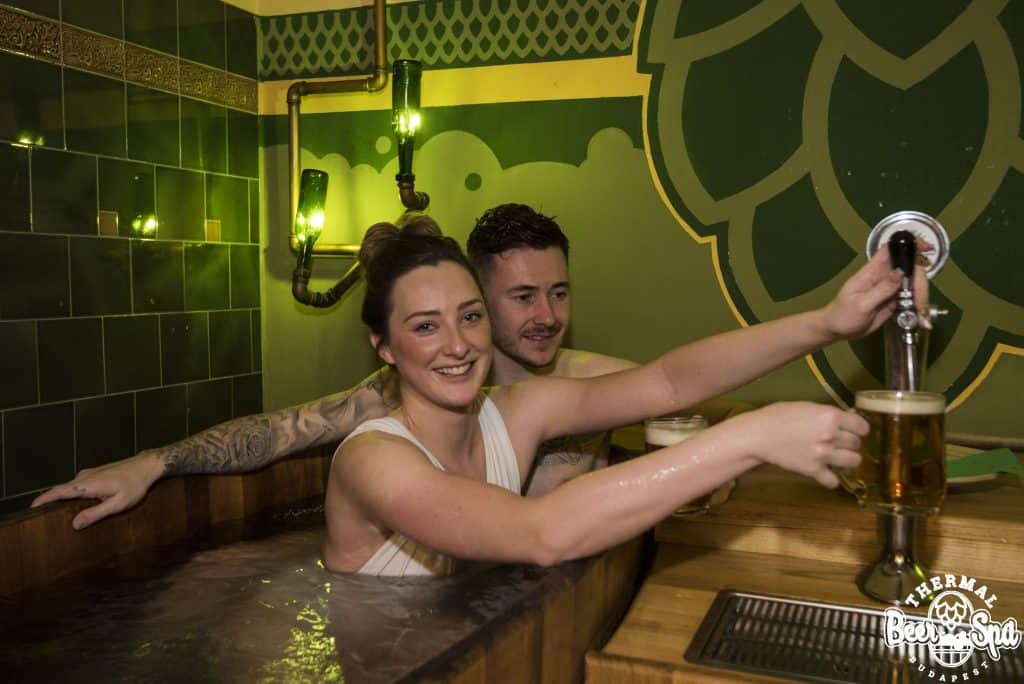 You have 45 minutes to enjoy the experience, soak up the relaxing atmosphere while soaking your skin in all those vitamins and minerals. The Bath Master will only interrupt to bring your some traditional Hungarian snacks and check that the temperature of the water is good for you. Whether you prefer relaxing in boiling water or chilling in an icy tub, the Bath Master will ensure all is to your satisfaction. Then all you have to do is lie back, relax, and sip on the tasty beer.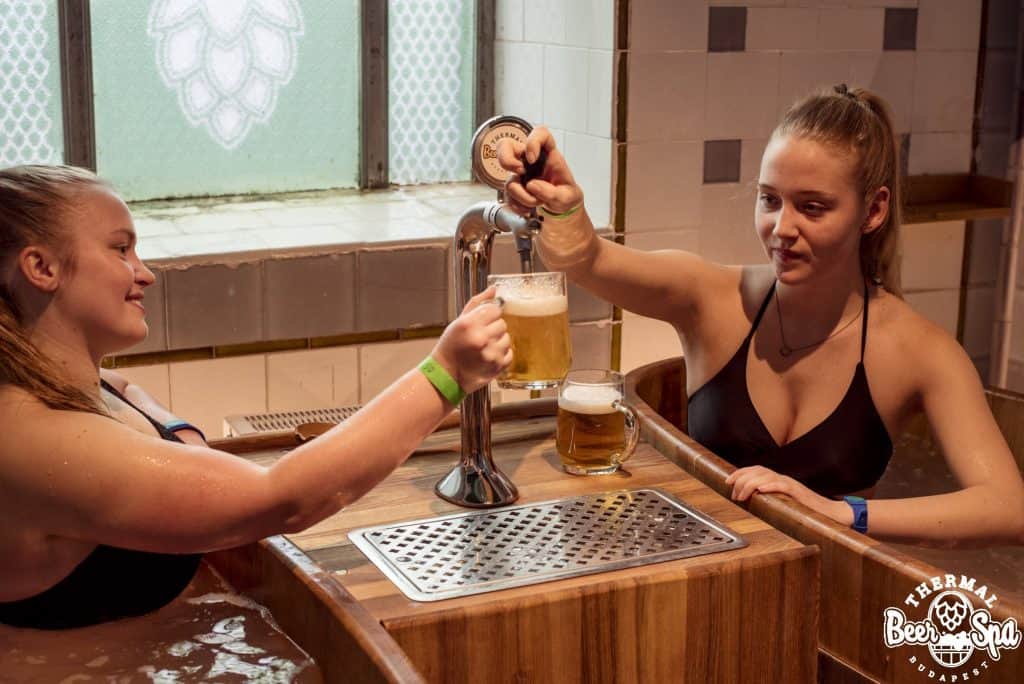 See the available Beer Spa experiences below